Adgem (web offerwall)
⇒ Login to your backend.
⇒ Go to Offerwalls > Web Offerwalls

⇒ Click on create button:


⇒ Set the configuration as shown below. Then set a random alphanumeric characters in URL Secret input field. In App ID part put any random numbers. But keep in mind that you will need to change it later.

⇒ Sign up and login to your Adgem account.
⇒ Click on Properties & Apps from sidebar. Then click on New Property button.

⇒ Set your property name, URL and description. If your app is already on PlayStore then it's better if you provide the PlayStore app link.
⇒ Copy the Postback URL from the backend:

⇒ Paste the Postback URL in your ad network ongoing setup page and click on Create :
⇒ Now copy the App ID from your created ad unit. Then paste it in your ad network configuration as highlighted in red text above.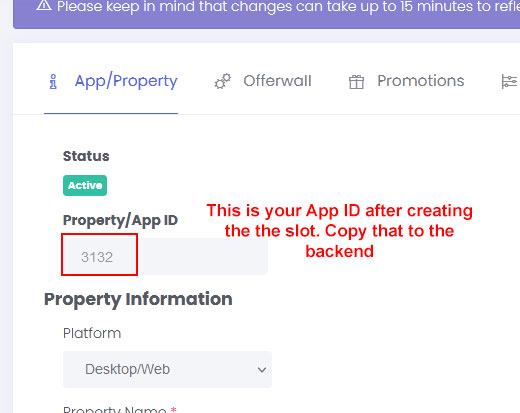 ⇒ In Ad Network dashboard go to Offerwall tab and setup ash shown: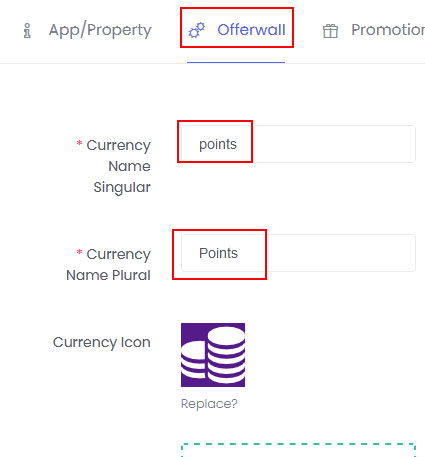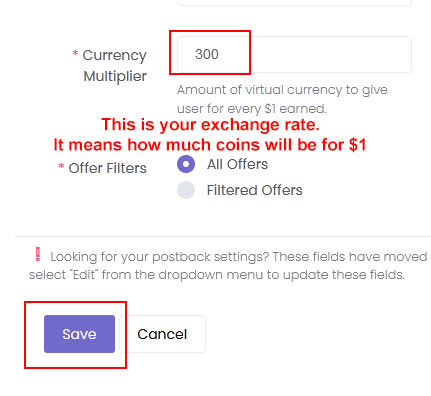 ⇒  After click on Save button you are done.