Adcolony (video ads)
⇒ Register and login to your Adcolony.
⇒ Click on Monetization and choose Setup new app :

⇒ In app creation page setup as red highlighted :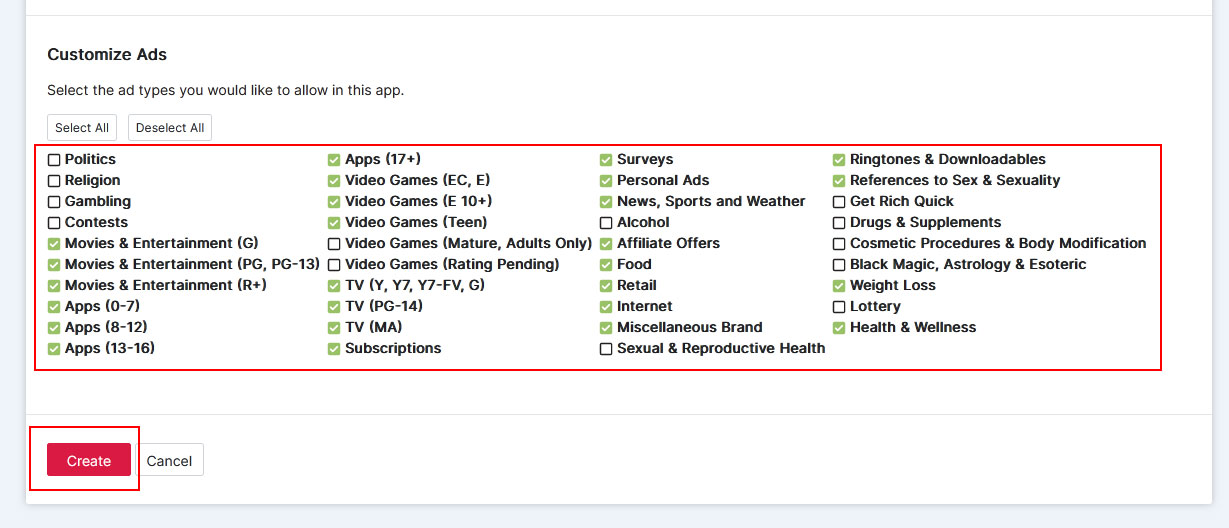 ⇒ Copy the App ID and note it for the backend. Then click on the Zone name hyperlink as highlighted: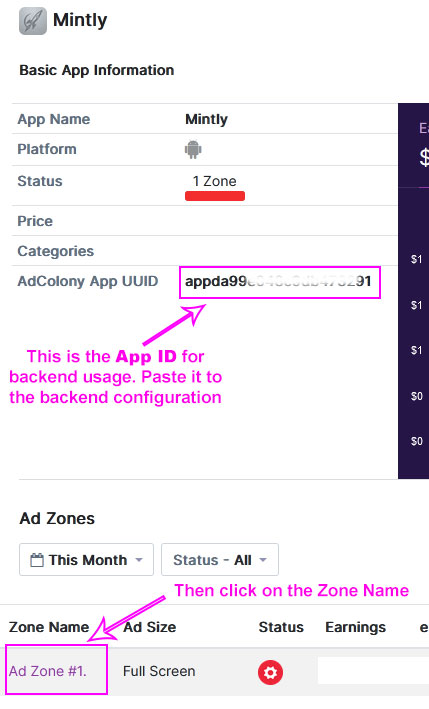 ⇒ Set the configuration as highlighted. Copy the Zone ID as note it for later use. Do not close this page after copying because you will need to put Postback URL in this page.
⇒ Login to your backend.
⇒ Go to Offerwalls > Video Ads
⇒ Choose Adcolony and click on Edit Configuration
⇒ Put your noted App ID and Zone ID as shown in below image. Then set a random alphanumeric characters in URL Secret input field.
⇒ Copy the Postback URL:
⇒ Now go back to the old Adcolony page and paste the Postback URL: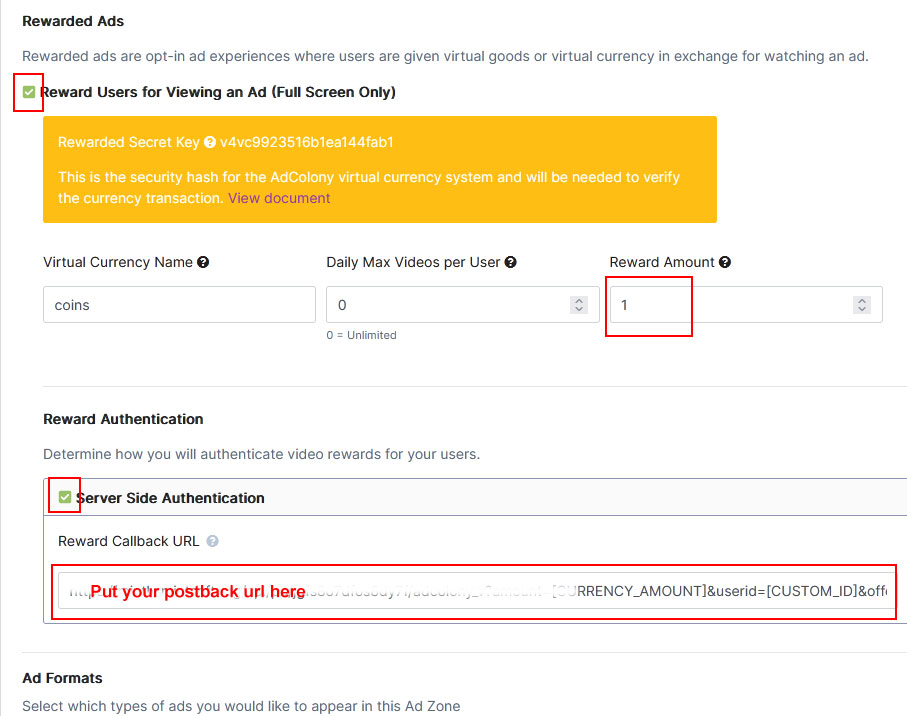 ⇒ You are done with Adcolony setup.